About PSAL Fall XC Clinics
The PSAL is pleased to announce the September schedule for the citywide Cross Country clinics that will be held at two sites around the city. Current coaching techniques will be discussed; rulebooks will be distributed to new coaches and borough course maps will be made available. Attendance for head and assistant coaches for one of the clinics is mandated.
Date

Borough

Location

Clinicians

Saturday September 8th
10:00AM

Brooklyn

South Shore High School
6565 Flatlands Avenue
Brooklyn, New York, 11236

Head Coach Pat Dormer Xavier HS

Tuesday September 11th
4:30PM

Queens

Bayside High School
32-24 Corporal Kennedy Street
Bayside, NY 11361

Head Coach Jim Hurt St John's University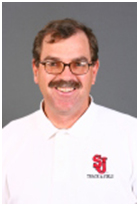 Jim Hurt is in his 22nd year as the head coach of the St. John's cross country and track & field teams, and his 29th season overall with the Red Storm. Since becoming head coach in 1988, Hurt's teams have made an impact at the national, regional and conference levels. His squads have appeared in 20-consecutive NCAA Championships and 15 USA National Championships while winning 21 Metropolitan Conference titles. Under Hurt's leadership, Red Storm teams finished second at the 1996 IC4A Championships, second at the 1989 and 1996 ECAC Indoor Championships and second at the 1993 Cross Country ECAC Championship. The Red Storm has finished as the runner-up at three BIG EAST Championships.
Under Hurt's leadership, St. John's athletes have competed in nearly every major track & field competition in the world including the Olympic Games in 2004 (Athens), 2000 (Sydney), 1996 (Atlanta), World Championships in Sweden, Japan, Ireland, Poland, Canada, and Spain, Pan American Games in Canada and Argentina, the World Student Games in Spain, and the Caribbean Games in Barbados and Guatemala. Red Storm athletes have won 18 individual national titles since 1988, producing 12 USA champions, two Irish national champions, a Jamaican national champion, a Dominican Republic national champion and a Caribbean champion. Since 1991, Hurt's teams have earned 15 NCAA All-American honorees and 16 individuals who have competed in the Olympic trials.
During Hurt's 21-year tenure of coaching the middle and long distance runners, he has guided 17 NCAA qualifying performers as well as NCAA All-American cross country runner Bob Reid, 3k All-American Chris Fogarazzo, and 5k and 10k All-Americans Chris Graff and John Honerkamp, the latter who became the youngest semifinalist at the 1996 USA Olympic Trials and placed sixth in the USA Indoor Nationals in the 800-meter run. Thirteen of Hurt's distance medley, 800-meter and 1,500-meter relay teams have ranked in the top 10 nationally, 68 distance runners have won All-East recognition. Hurt's athletes have also won BIG EAST titles in the 800-meters, the mile, the 3K steeplechase and the 10,000-meter. Since 1982, 48 school records have been established in the distance events under Hurt's guidance. In 1996, the men's cross country team placed 17th in the NCAA Championships.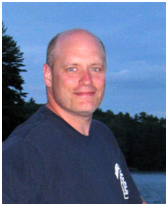 Pat Dormer is currently in his 20th season coaching Track and Field at Xavier High School in New York City. Coach Dormer is USATF Level I certified and a USTFCCCA certified endurance event specialist. Since 2000, Xavier has qualified for NY State Federation championships four times. When Coach Dormer started back in 1993, Xavier's track team consisted of 11 athletes. Since then, Coach Dormer has made tremendous strides to elevate his team to a different level. The team has grown from a squad of eleven athletes in September of 1993 to a cross country squad of 85 athletes. During Coach Dormer's tenure at Xavier at least one athlete has qualified for Federation Championships 19 out of 20 years. The thing that pleases Coach Dormer the most is that "most of the young men who run for me go on to be lifelong runners and supporters of Track and Field